Square Is a Squirrelly Spammer
Nobody likes getting unsolicited marketing messages.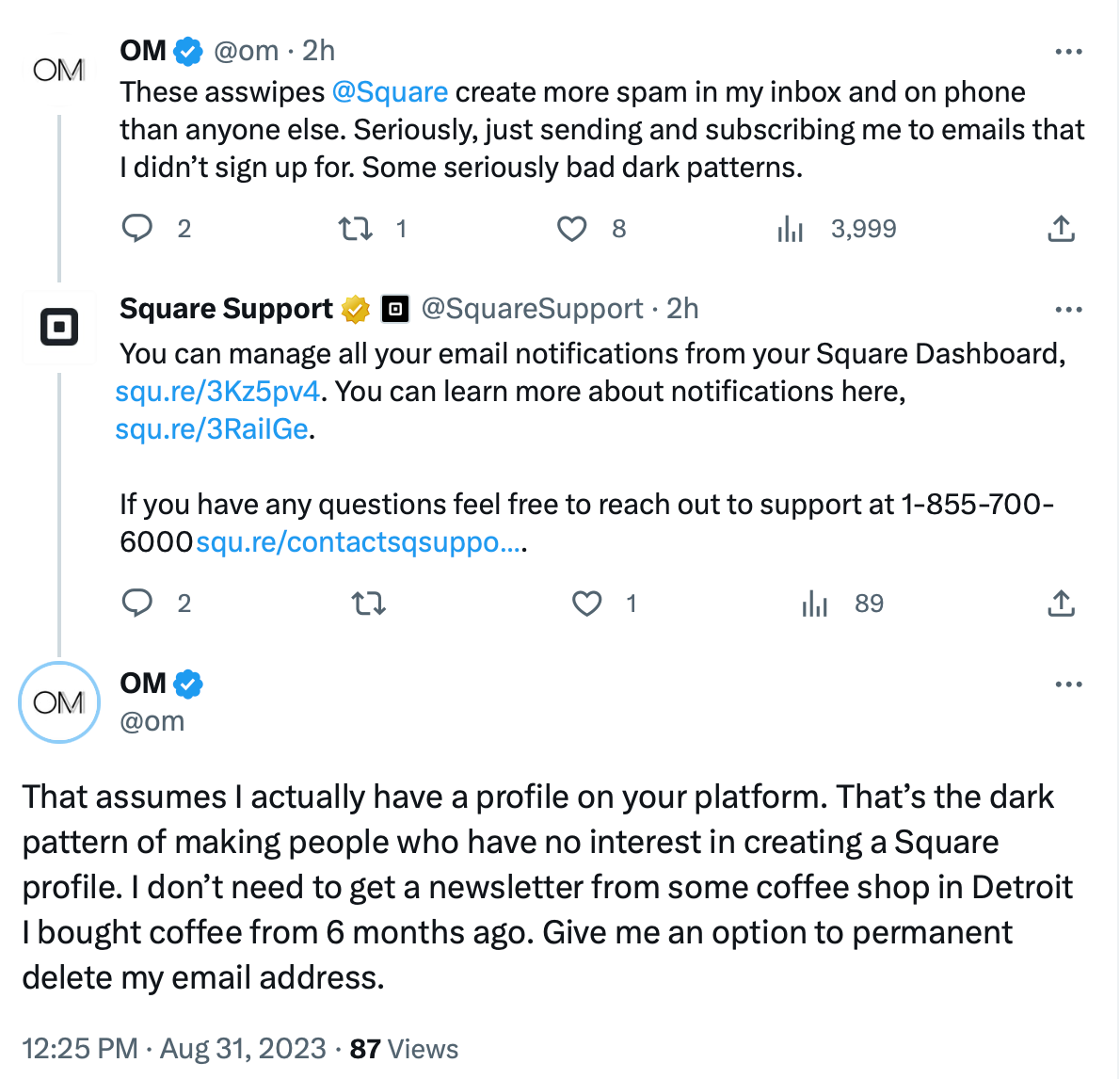 You've likely received emails from businesses that are using Square's Email Marketing. Square promotes this service to their Point of Sale (PoS) customers, pitching it as a way to "send emails that bring customers back." To understand how they market it, I took a look at their FAQs where they introduce a term called a subscribed customer. I became curious about what a subscribed customer actually is.
Subscribed customers have a public email address in your Square Customer Directory (i.e., the email address was actually entered into the customer's profile) that has not bounced or been manually unsubscribed. Customers with a private email address (i.e., not visible) who have made one or more payments in the last 12 months with your business will also be considered subscribed.
Square keeps track of your subscribed customers in your Square Customer Directory. You can visit the directory to see how many subscribed customers you have at any time.
I became curious about what Square Customer Directory actually is.
Square Customer Directory is a free customer relationship management, or CRM, software that's built into all your Square payment tools.
Ah, so Square is offering an email marketing service built on sensitive customer data, pitching it as a free CRM to their PoS customers. They're basically monetizing customer data under the guise of helping businesses "treat every customer like a VIP" with "instant customer profiles."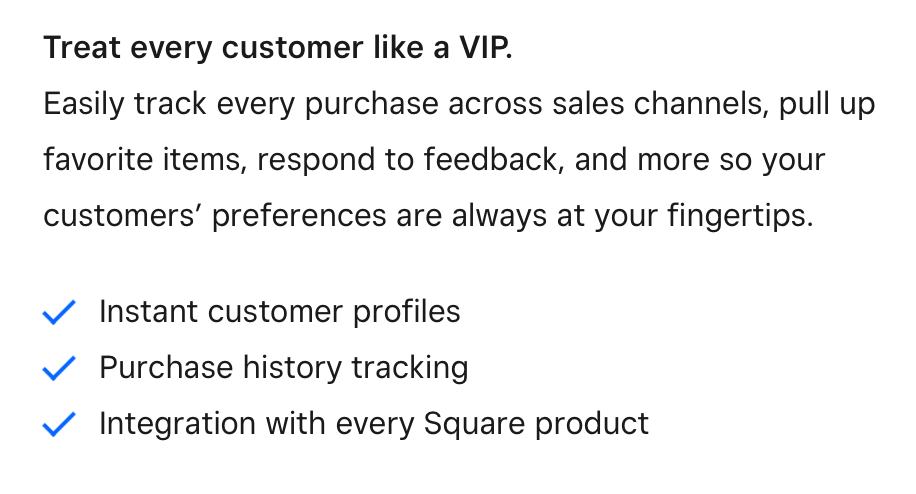 Luckily, Google Translate recently added "Square speak" as a language option so I decoded all of this into plain English.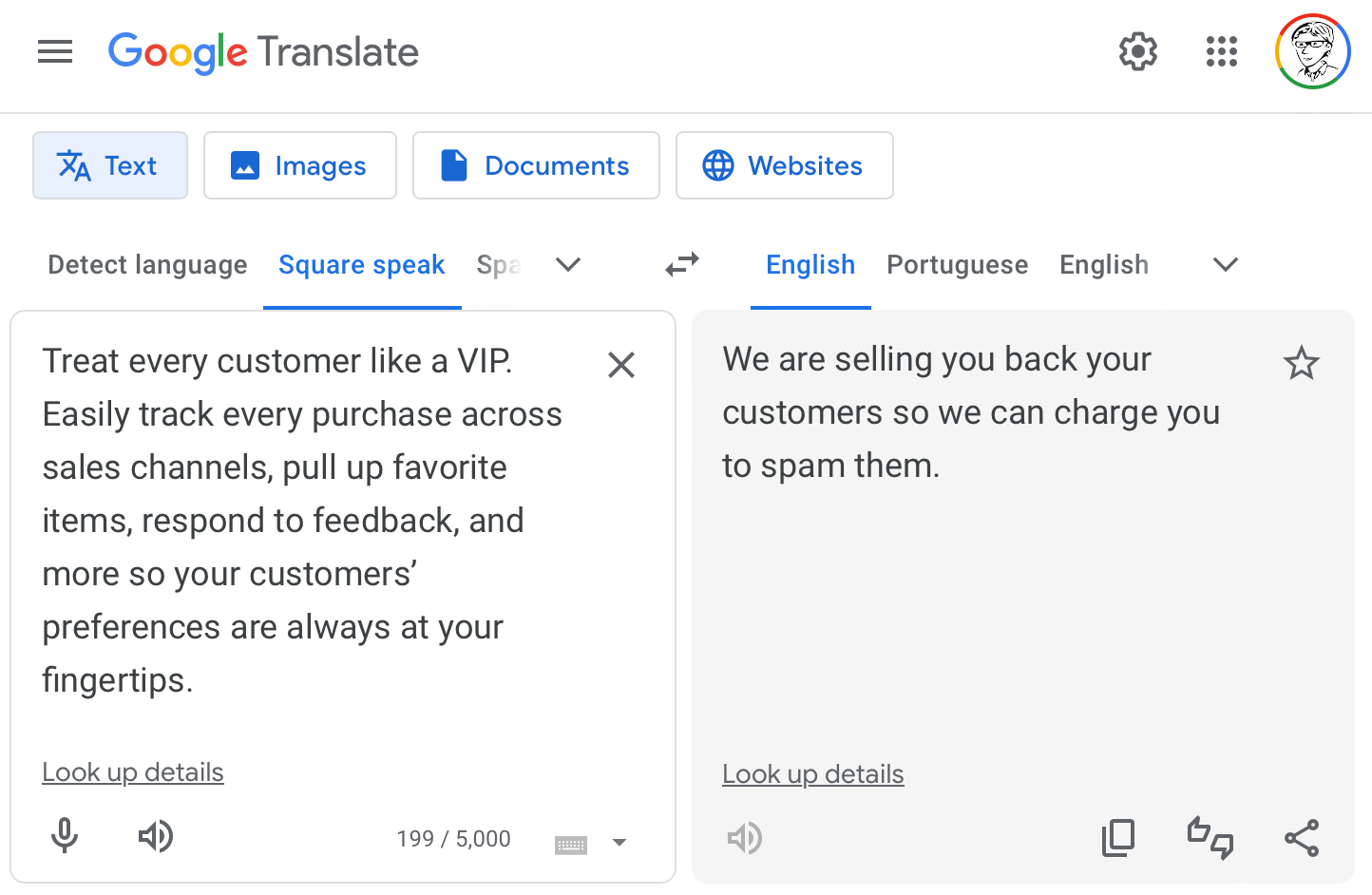 So, how does one turn off the "VIP" spam? 🤮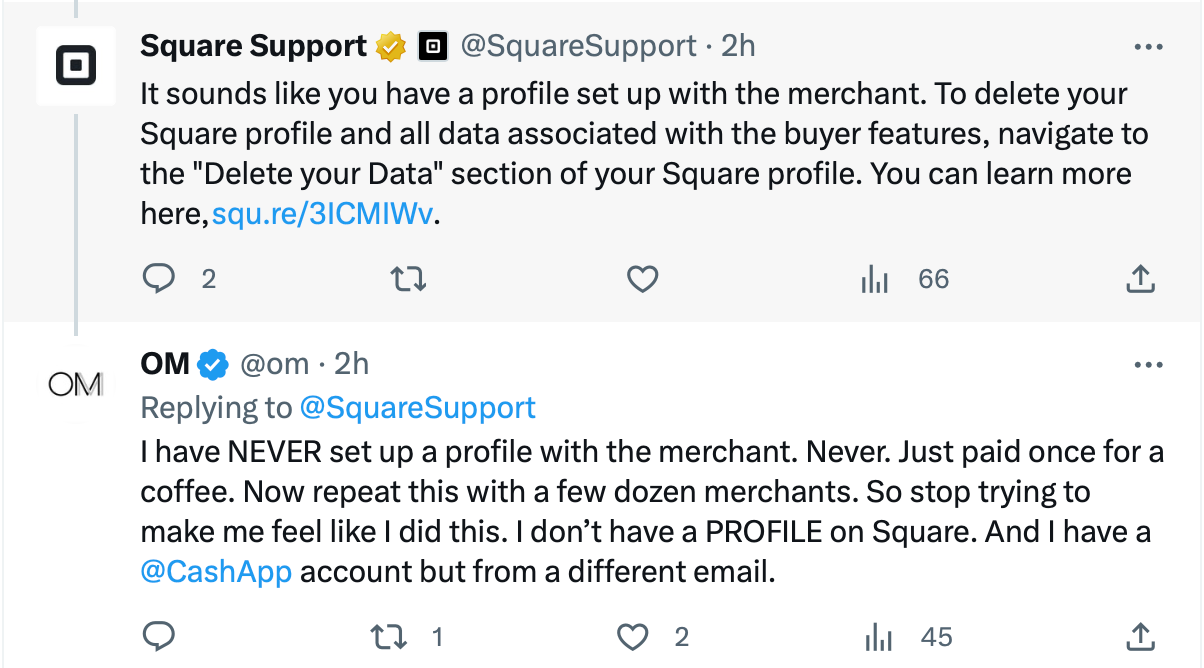 Even though Square is openly repackaging and selling customer data to their business partners, the Square Profile FAQ still assures everyone that they've got your privacy covered!
We take your privacy seriously and work diligently to protect your personal information.
I became curious about what a Square Profile actually is.
The Square Profile is an online portal that will allow you to more easily view, export, and delete personal information you've shared with Square starting on January 1, 2020. This tool will allow you to exercise your choices regarding your data.
Interesting. Square Profile might have launched the same day the California Consumer Privacy Act went into effect. Likely just happenstance.
I have no reason to think Square is making shadow profiles; they likely get much of their user data directly from customers when they opt for a text or email receipt from a Square vendor. But it does feel like a dark pattern. Many customers probably don't realize the data they shared to get a receipt contributes to building up a detailed advertising profile that's repackaged and sold to other Square-affiliated businesses.
Square isn't motivated to disclose they've built an ad profile on you. They frame it as a "Square Profile," implying you made it for your own benefit. Yet, their FAQ reveals you've got to claim this profile with a unique code they send you, as you never set it up in the first place and certainly don't have a password.
To access your Square profile:
1. Go to profile.square.com.
2. Enter your phone number or email address to receive a verification code.
3. Enter your verification code to access your Square profile.
Annoying, right? One minute I'm enjoying a great third wave coffee, the next I'm swamped with email spam for McAfee antivirus and boner pills. Funny how the unique email I used for a Square receipt once upon a time is now a spam magnet. 🎯

Earlier today, I bought two doughnuts from a vendor using Square. Right after, I received an unrequested automated receipt in my inbox. Guess the $10 doughnuts are funding Square's "premium" services.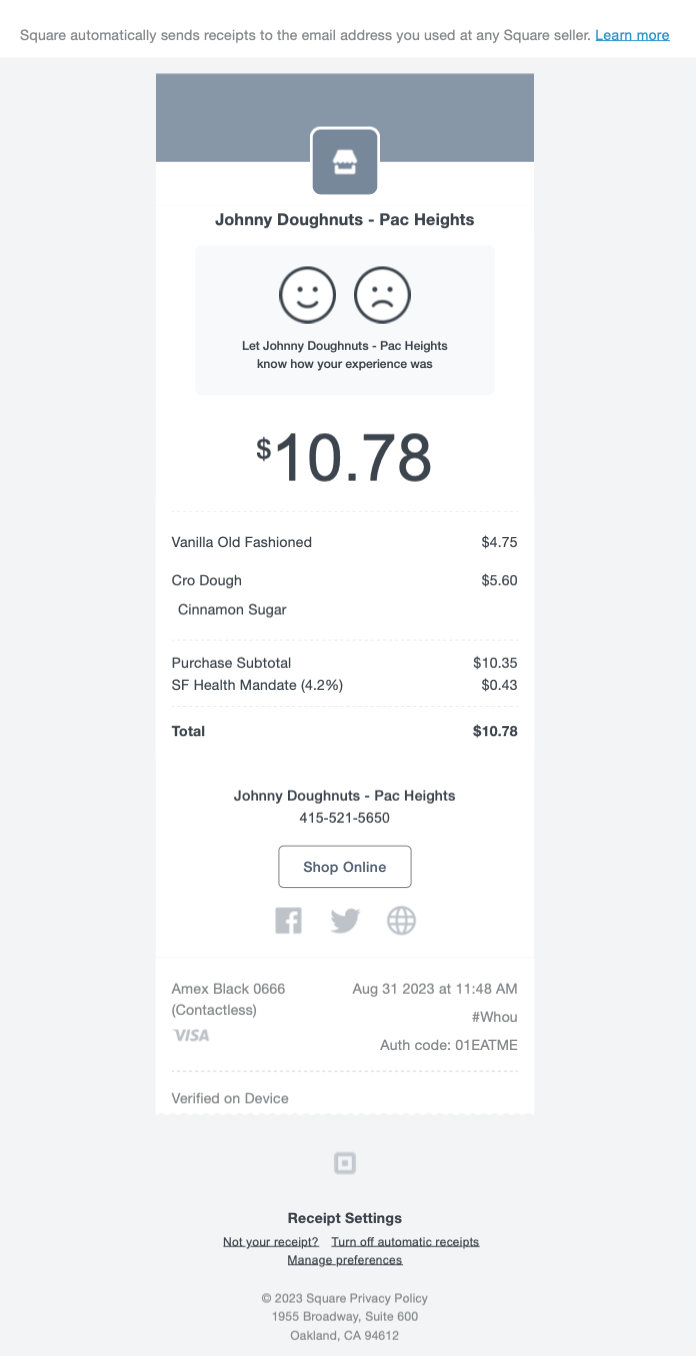 I became curious about what an Automatic Receipt actually is.
When you use a payment card for the first time with a Square Seller, you are asked on the point of sale device to enter your email address or phone number to receive digital receipts for future purchases made with this card via email or text message.
At this point, the email address or phone number is attached to that payment card. If you provided your email address, you will automatically be sent receipts to this address when you make subsequent purchases with that card at Square Sellers without having to enter in your email address each time. However, if you provided your phone number, you will still need to manually choose to receive a receipt via text after each payment with a Square Seller.
This confirms my assumption that asking for a receipt from Square opened a Pandora's box. This is all starting to feel like a multi-level marketing trap. I decided to shut off those automated $10 doughnut reminders.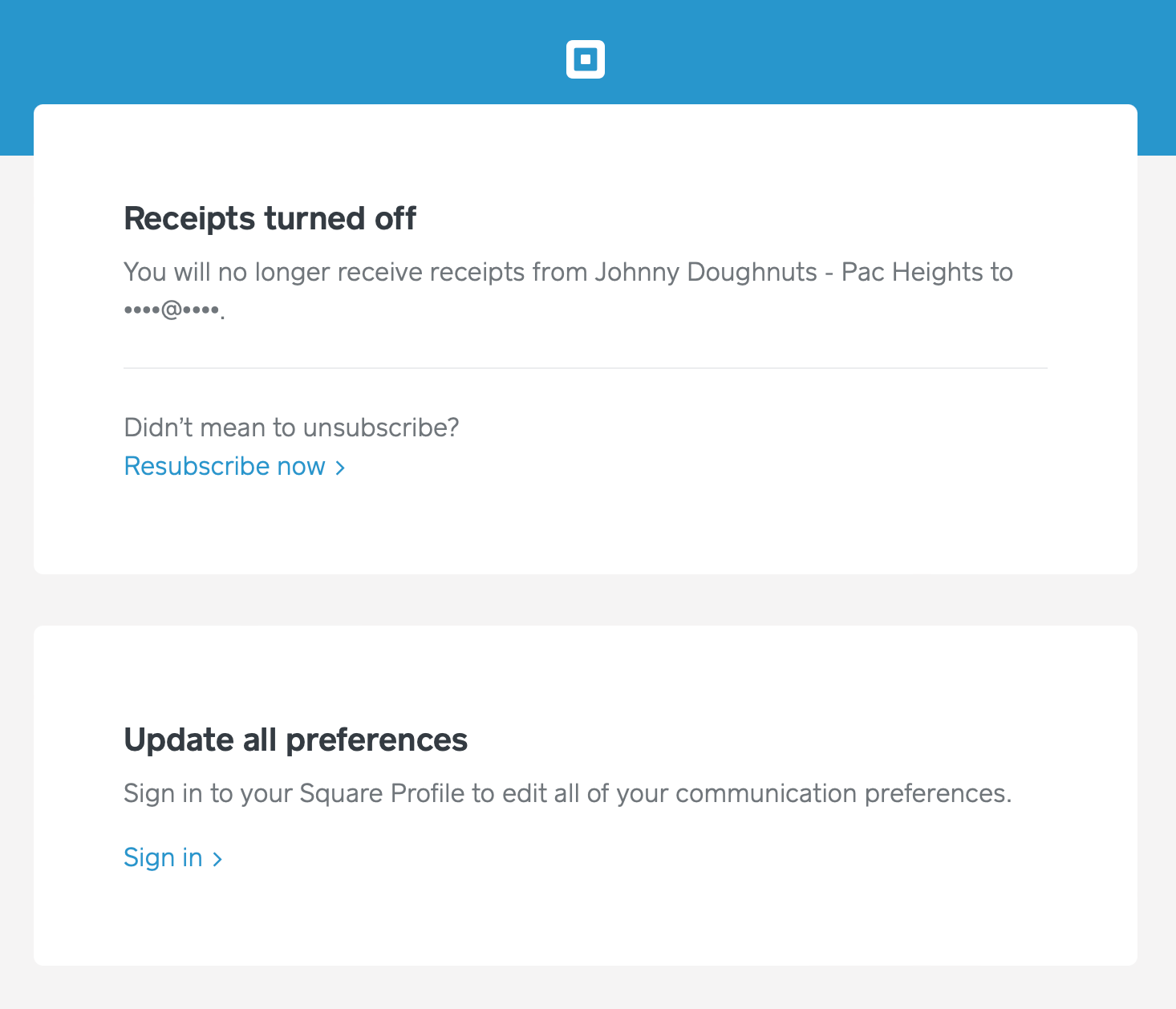 Afterwards, when I attempted to nuke my Square Profile using the same email tied to all those unsolicited Square Automatic Receipts, I remembered I had already opted out of Square's Email Marketing by leaving their Customer Directory.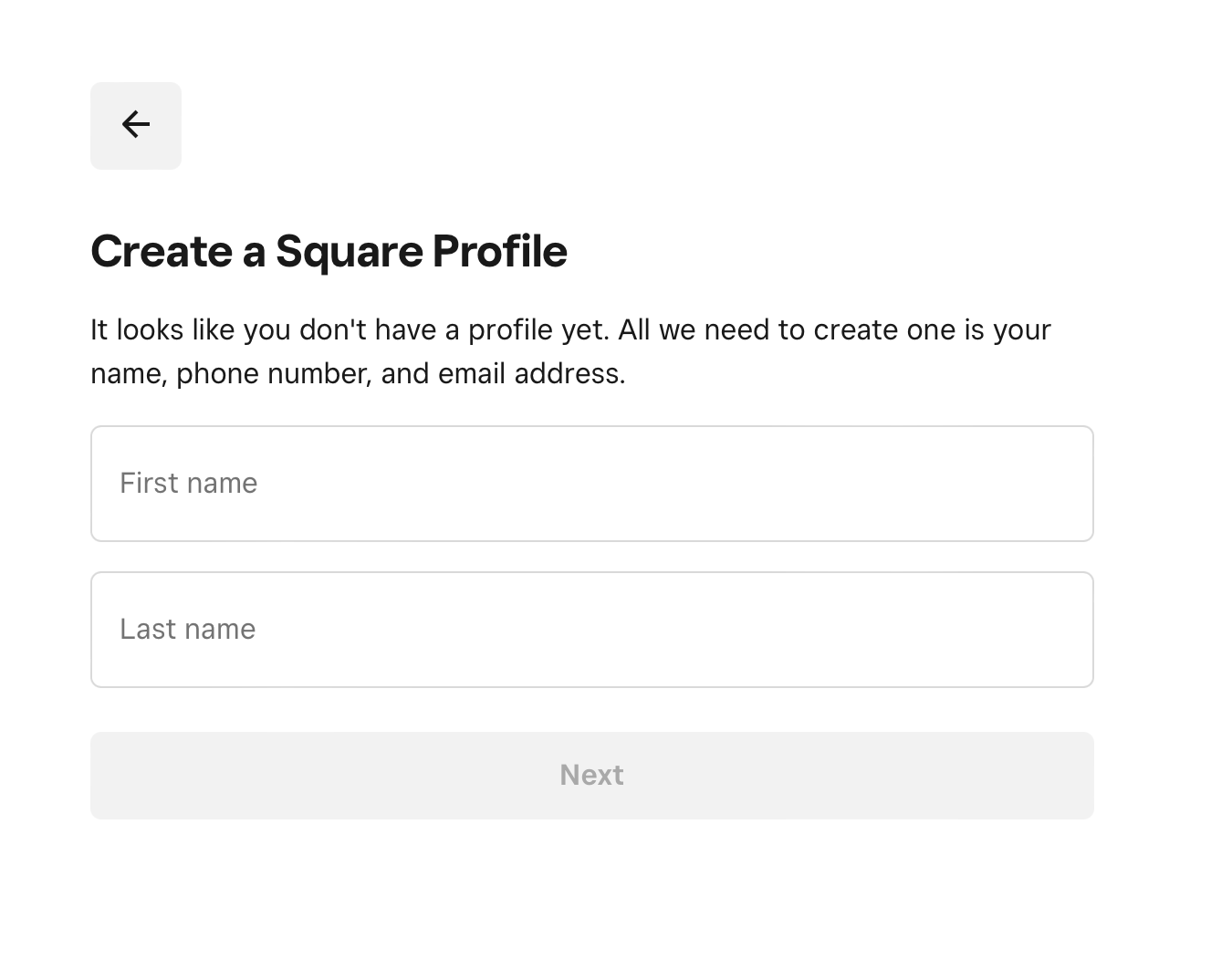 I've got no issue with Square offering these services. They've got every right to monetize their platform. But just because Square can bundle a series of sneaky transactions this way, doesn't mean they should. I think they're better than this and I think they outta explore ways to make this more pro-customer.
If the owner of the donught shop and I were talking face-to-face, basic courtesy would demand clarity about how my data will be used when I ask for a receipt. Square should give me an opt-out choice before adding my info to a marketing directory accessible by any local business. And not just through an ephemeral PoS screen that's easy to overlook—I mean a clear, permanent message via email or text. Square has the talent to design such a user-friendly communication. I hope they take that step; it would make me happier about doing business with them.
Update 9/3/23: I bought a slice of pizza the day after posting about this and got another unrequested Automated Receipt from Square. Even though their FAQ and the email's Call-to-Action led me to believe otherwise, "Turn off automatic receipts" seems limited to that specific retailer. Could be slow system updates, unclear FAQs, and / or just a convoluted process making it tough to opt-out of all these emails.

I decided to revisit how I can unsubscribe from all Automatic Receipts:
You can unsubscribe from automatic receipts by selecting Turn off automatic receipts from the footer of your emailed receipt.
You can also choose to unsubscribe, or make any additional changes, via your Square Profile. To do so:
Click Manage Preferences at the bottom of any emailed receipt from Square.
Under Email Preferences toggle off Receive automatic receipts to unsubscribe from all Square business' receipts. To unsubscribe from a specific Square business' receipts, scroll down to *Businesses visited, and toggle off receipts for individual business.
Note: Toggling off Receive automatic receipts means you'd like to stop receiving automatic email receipts for purchases from all sellers using Square. When visiting any Square seller in the future, you will be asked if you would like to receive your receipt via text message or email for each purchase. You can enter your phone or email address to receive a one-time receipt from that seller. You will not be re-enrolled to receive automatic receipts from any seller using Square unless you adjust your preferences.
Previously, I selected "Turn off Automatic Receipts," but it looks like that was just for the doughnut shop automatic receipts. Seems I might need to navigate the "Manage preferences" route now. However, clicking on "Manage preferences" demands that I log into a Square Profile.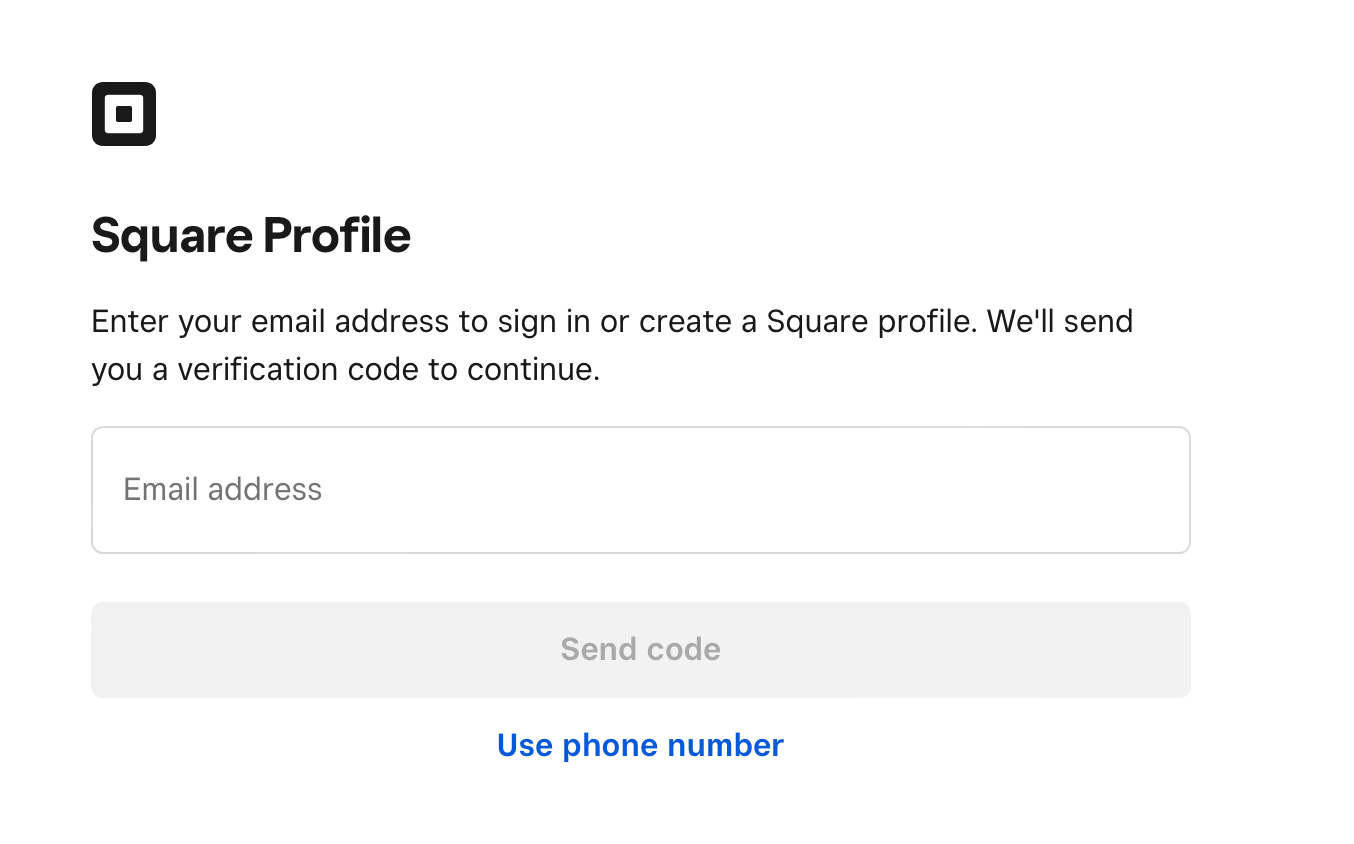 They sent me a verification code via email. And, when I entered the code they put me into a flow to create a Square Profile, which I don't want.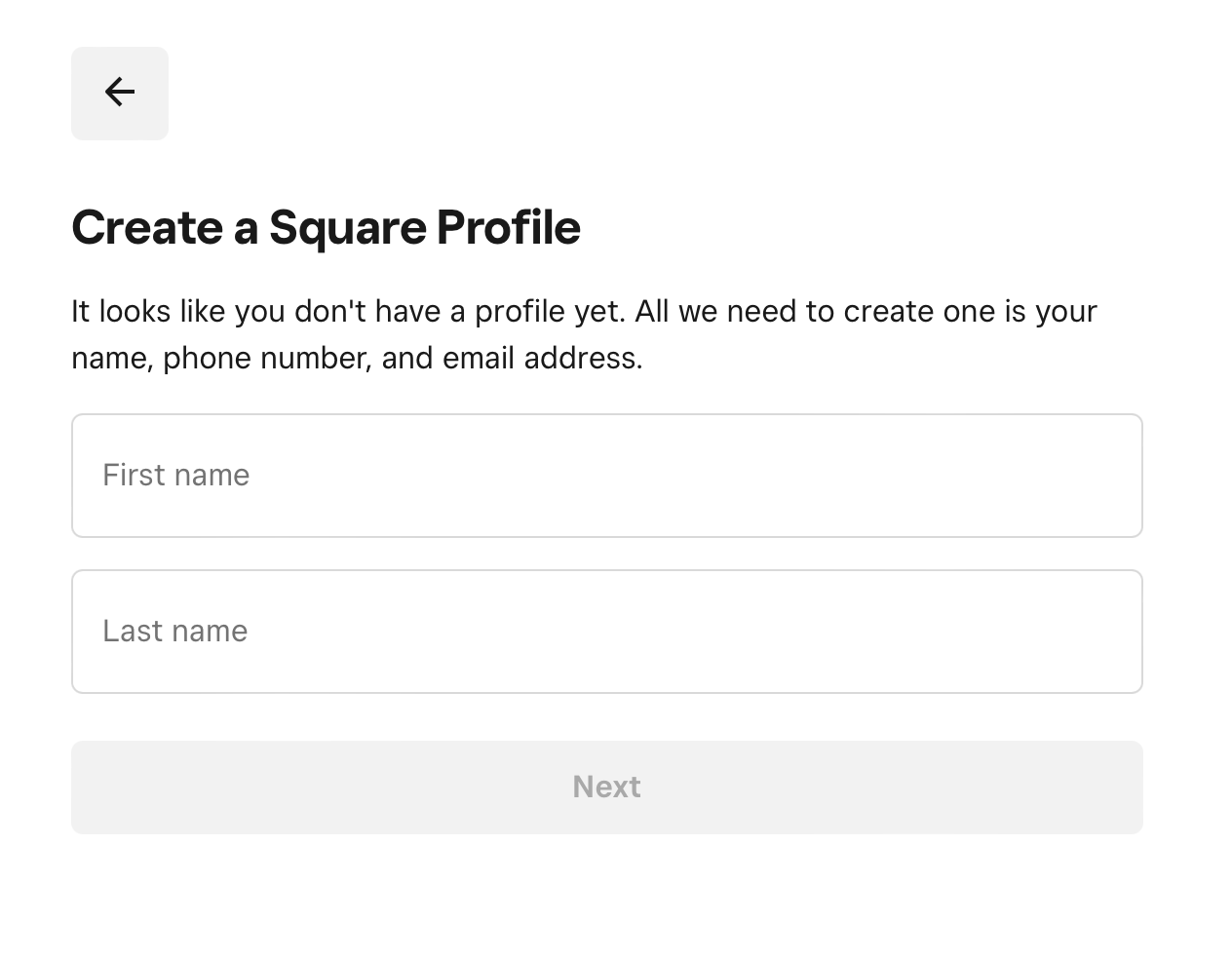 I'll set up an email filter to block them, as they seem to lack a way to contact support via email. Each email Square sends has an unsubscribe link, making them likely compliant with California's Anti-Spam laws, but being unable to opt-out of everything without creating an account is very inconvenient. I think Square is better than this; it's probably just some business logic nobody has looked at in a long time making it hard to unsubscribe from all Automatic Receipts if you don't have a Square Profile. Hopefully, someone at Square takes note and fixes it.