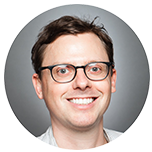 Daniel Raffel is a San Francisco based startup founder currently on sabbatical. With a vegetarian and environmentalist background spanning 25 years, he is passionate about working on technology that serves the greater good.
Over the past 15+ years, he's been a product lead at Google, Slack and Yahoo. He's also founded a startup called Snapguide, worked as a chef for Thomas Keller at Per Se and run several record labels. Products he's proud of launching include: Nest Home & Away, Google Home Automations, Snapguide, Songbird and Yahoo Pipes.
He enjoys spending time with his wife Sara. Together they enjoy biking, cooking, traveling, and watching movies. When he's spending time alone, you'll often find him surfing, making music with his modular synths, guitars, and drum machines, reading non-fiction, learning something new or working on a side project.
You can also find Daniel on Threads, LinkedIn, Medium and Twitter.