Squaring the Circle (The Story of Hipgnosis)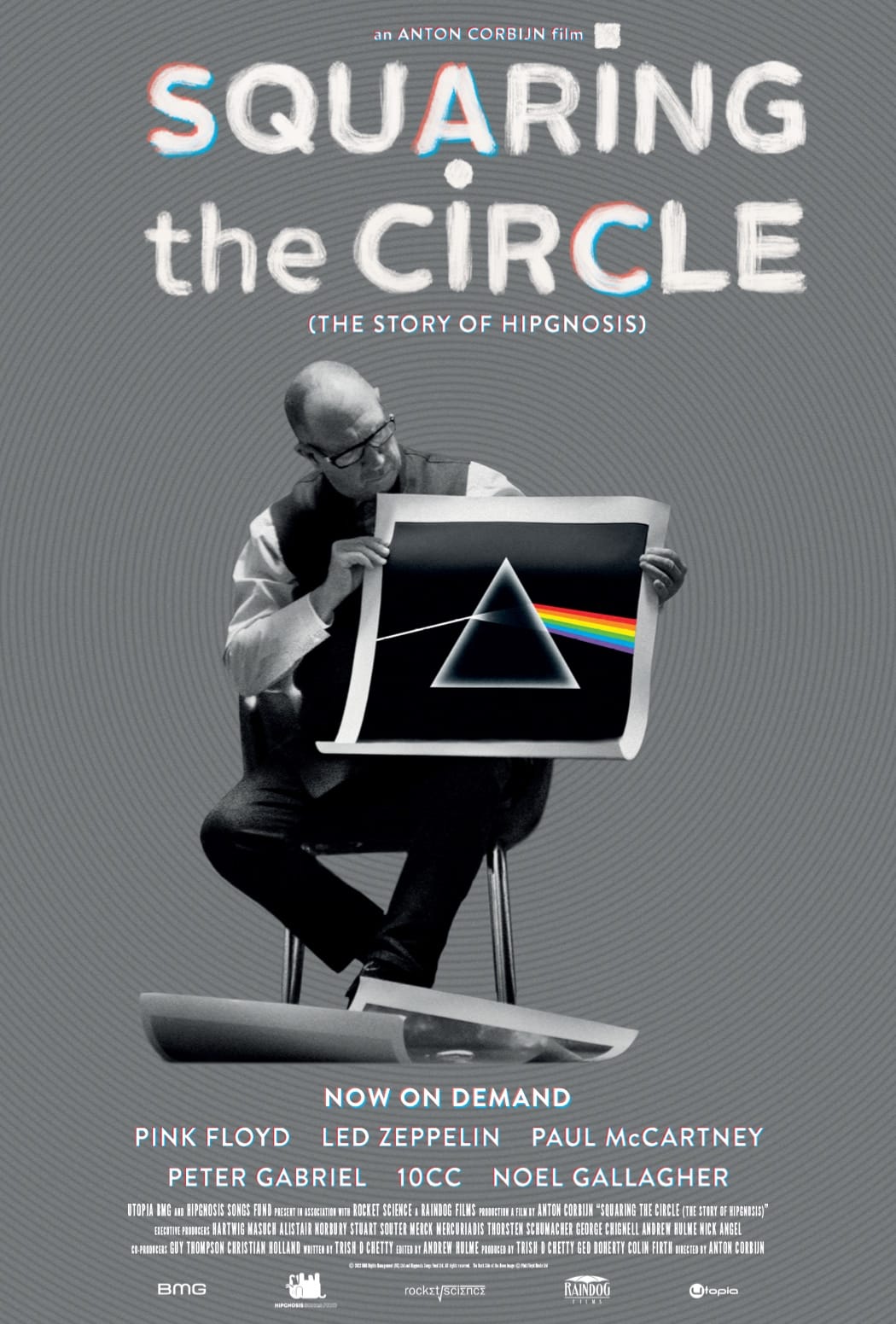 Squaring the Circle is a documentary film about the design studio Hipgnosis, founded by Storm Thorgerson and Aubrey "Po" Powell in 1968. The film chronicles the studio's rise to prominence in the 1970s, during which they created some of the most iconic album covers of all time, including Pink Floyd's The Dark Side of the Moon, Led Zeppelin's Houses of the Holy and hundreds more.
The film features interviews with Thorgerson (now deceased), Powell, and several musicians who worked with Hipgnosis, including David Gilmour, Roger Waters, Nick Mason, Robert Plant, Jimmy Page, Peter Gabriel, Graham Gouldman and Paul McCartney. They discuss the unorthodox process behind the studio's work, and how Hipgnosis's designs helped to shape the visual identity of rock music.
The film's title, Squaring the Circle, refers to a mathematical impossibility: the attempt to create a square with the same area as a circle. In the context of the film, it represents the challenge that Hipgnosis faced in trying to create album covers that were both visually striking and conceptually meaningful. It also seemed to alluded to the working relationship between Storm and Po which became impossible.
The film was directed by Anton Corbijn, a Dutch photographer, film director and music video director who is known for his work with rock musicians. Corbijn's admiration for Hipgnosis's work is evident, as he conducts artist interviews in a minimalistic black and white style, adding a layer of mystery and timelessness that enhances the intrigue of the stories.
For fans of rock music and album art this is an amazing look at one of the most influential design studios in rock history.