Fashionably Late, Per Usual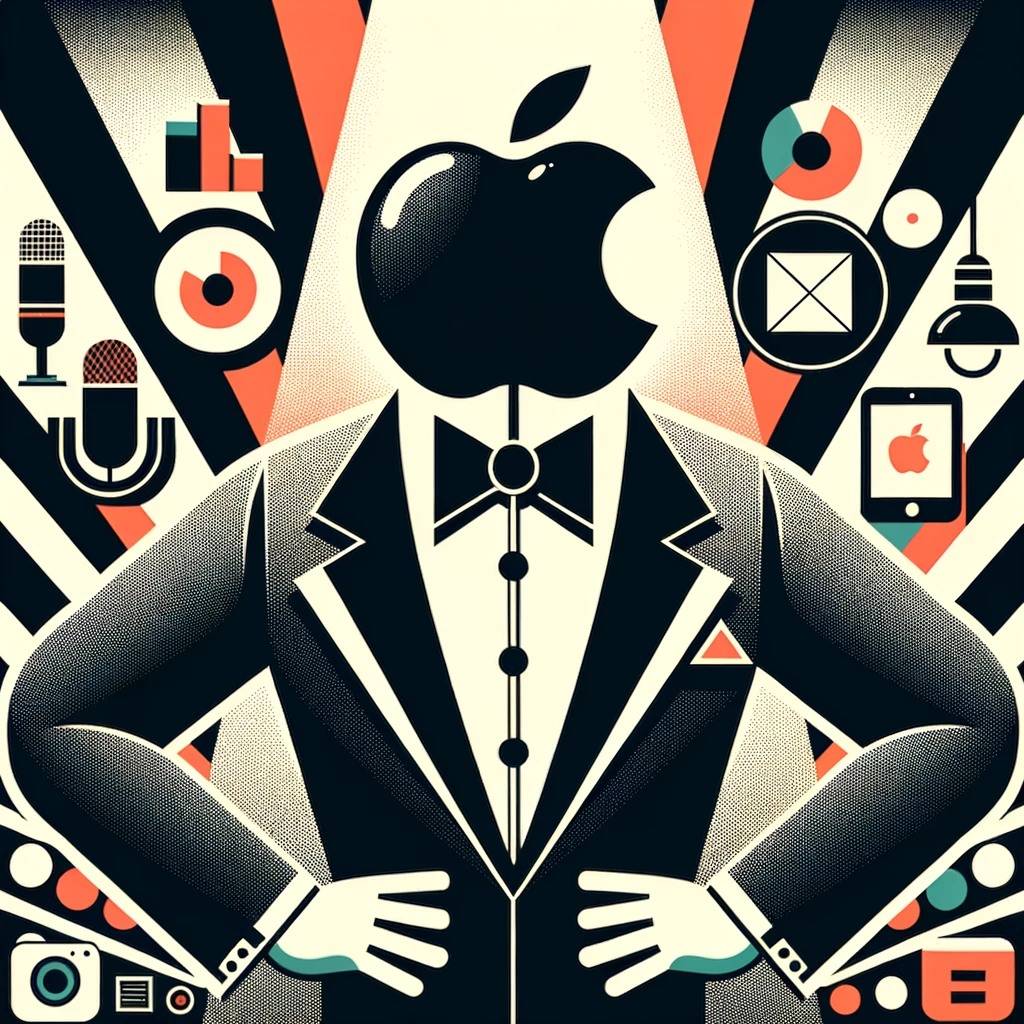 Apple's ecosystem is uniquely primed to lead the next wave of generative AI technologies. Even if they appear to be arriving fashionably late, it's still early days. Their platform goes beyond mere hardware-software integration; it's a full stack, from custom chips with specialized GPUs to operating systems that interoperate and span a range of surfaces.
Any reservations I have aren't about Apple's ability to spot opportunities that can capture the value of generative features; they're about whether Apple can navigate internal challenges to deploy competitive generative features in a timely manner. Apple's privacy and legal standards restrict the data that can be used to train their models, compared to the more extensive datasets available to other foundation models.
Setting aside their hardware advantages, Apple's software is incredibly well-positioned for the integration of generative AI features. The sheer number of Apple products and services that could benefit from such features is staggering. Given all the potential integration opportunities they have, and the size of their existing install base, I expect Apple to be able to monetize and recoup investments in this technology faster than any company in the world.
Developing generative technologies isn't just a matter of having the right ideas; it's also incredibly resource-intensive. These projects require significant investment in terms of both money and specialized expertise, over extended periods. Apple's strong financials make it one of the few companies that can afford this level of investment, allowing it to explore, experiment, and eventually bring to market groundbreaking features. In an environment where top-notch models require billions to develop, they hold another significant financial edge.
Apple may not always be first to market, but it excels at polishing existing tech for broad consumer adoption and monetizing it. Services like ChatGPT are revolutionary but it's a clunky user experience involving copy-pasting and switching between tools. Apple is best positioned to fold AI features into a unified, easy-to-use interface. Apple's approach may take time, but when it's complete, it usually sets the standard that everyone else copies. I'm optimistic that with the right developer access, Apple can enable innovations to reach beyond their own app ecosystem.
Given their remarkable advantages, Apple is ideally situated to lead the generative AI industry. The company's real challenge isn't potential but execution. The gaps in their current offerings highlight that Apple's own internal challenges—whether they relate to privacy, legal issues, or organizational inertia—may be the largest obstacles. Yet, the vast opportunities are clear: From transforming professional apps into creative partners to revolutionizing the way AI integrates into their service offerings, Apple has everything they need to redefine generative technology. They just need to get out of their own way and start shipping. If they seize these opportunities, we could see a new era of computing that empowers Apple users not just to Think Different but to Imagine Bigger.